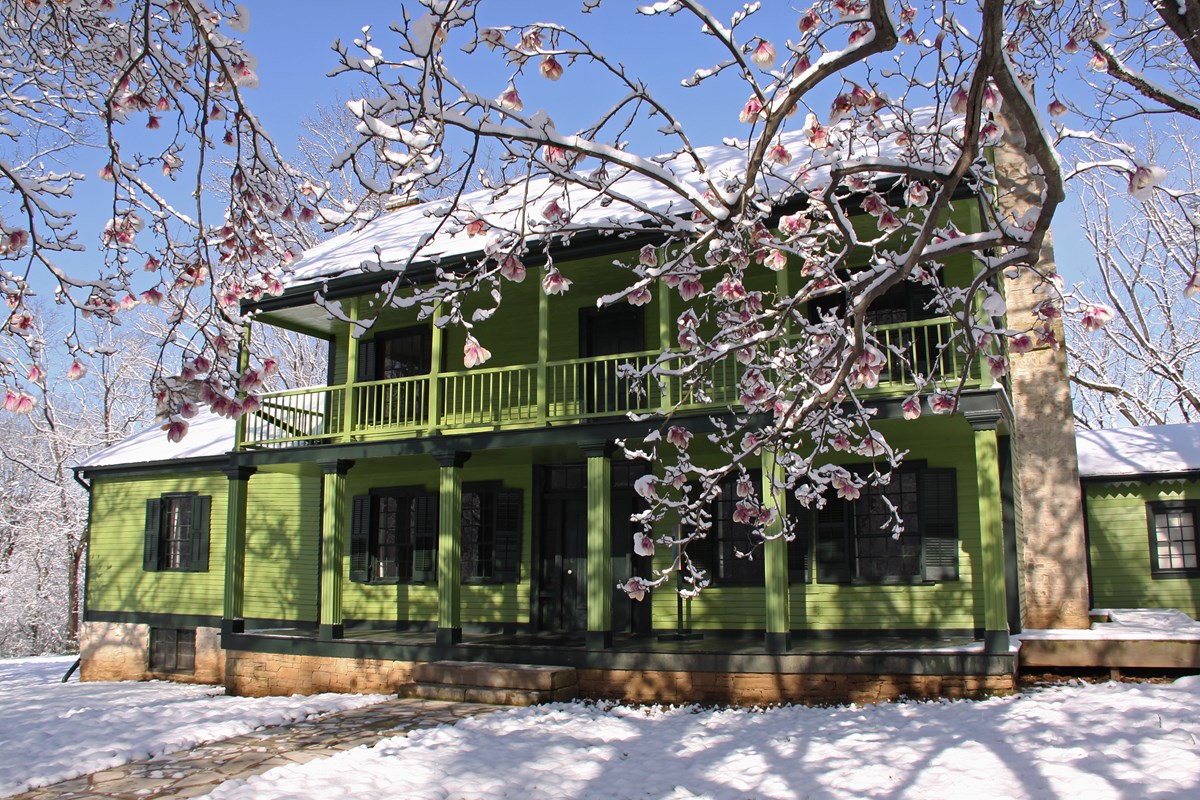 Back in June we visited another of Missouri's National Parks: the Ulysses S. Grant National Historic Site, which is located in St Louis.
The property is actually called White Haven and was the home of his in-laws before he married his wife Julia Dent in 1848.  The two met because her brother Fred had been Grant's roommate at West Point and Grant stopped in to visit the family when he was stationed in Missouri.
The family farm which was 10 acres, is the home to five buildings, including the original house.  In order to visit the main house you have to take the "tour" which is really just a Ranger giving a brief (5-10 minute) history of the family and the land.  Then you have free reign in the house and may stay as long as you like; we stayed about 30 minutes in the house because it's not huge, and the second floor is not accessible to visitors.
This was a short and sweet visit that we spent probably a total of 1.5 hours at.  You could definitely spend more or less time there.  After we went in the house, there is a path back to the main building.  The path passes a few other buildings that you can stop and look at, as well as the museum attached to the main building.  We probably would have stayed longer, but we went when it was quite hot, and I was toting Elizabeth on my back.
If You Go…
Be aware that the historic buildings are not air conditioned, but the main building/museum is!  It's not a far walk between on the grounds, so you can definitely use the welcome center to take a break if you get too hot.
Admission is free and so is the tour BUT you need a "ticket" so that they keep the tours to a set number.  You can call ahead to have you spots reserved.  Tours run every hour in the off season and every 30 minutes in the summer, so the wait isn't long and there is a lot to explore and look at in the attached museum while you wait.
Check out Grant's Farm (named for Grant, but not part of the park service) which is right next door to Grant National Historic Monument.  It's also free – but you pay for parking- and would be a great supplement to your visit if you're looking to fill the day with activities.
In my opinion, this is a very kid-friendly place.  There is a lot of outdoor space for them to run, the tour is nice and short, and there are some interactive displays in the museum.  Elizabeth was just barely walking, but I know she would enjoy going now that she's older.